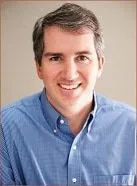 William "Jason" Haigler, D.M.D.
Dr. Jason is a native of Cameron, South Carolina – a small town near Orangeburg. After his graduation from Orangeburg Preparatory School, Jason attended Clemson University where he graduated with a BS in Biological Sciences. Immediately afterward, Dr. Jason entered the Medical University of South Carolina's College of Dental Medicine. While attending, he was an active member of the American Student Dental Association and Delta Sigma Delta Dental Fraternity.
Dr. Jason is a member of:
American Dental Association
South Carolina Dental Association
Piedmont District Dental Association
Upper Savannah Dental Society
Academy of General Dentistry
Dr. Jason volunteers to treat underserved patients for the Greenwood United Ministries and Healthy Learners. He routinely maintains his continuing education, keeping up with techniques and technology. He enjoys all aspects of general dentistry and enjoys the variety of procedures it provides. Dr. Jason's primary focus is to care for people and to make them feel comfortable.
Dr. Jason enjoys spending time with his family. He and his wife have two young children – a son and a daughter. During his time outside of the office, he hunts, gardens, and cheers for Clemson football.

Lisa Allen – Registered Dental Hygienist
As one of Haigler Dental Care's Registered Dental Hygienists, Lisa works to help you maintain your overall health by achieving optimal dental health through preventive care and by educating you on oral health matters. A native of Anderson, South Carolina, Lisa completed her dental hygiene training at Greenville Technical College and also obtained a bachelor's degree in health science from the Medical University of South Carolina.
Lisa develops trusting relationships and helps our patients, like you, have a healthy, esthetic, functioning dentition for a lifetime.

Robbie H. Trasak – Registered Dental Hygienist
Robbie has been a hygienist for several years, and brings with her a gentle touch and a knowledge of preventive therapy and oral health. Robbie received her degree in dental hygiene from Greenville Technical College.

Heather Morris – Business Assistant and Certified Dental Assistant
An Abbeville native, Heather completed her certified dental assistant degree at Tri-County Technical College. She has always shown her strengths with helping you achieve maximum comfort while receiving your care. As part of the business team, she provides comfort and care in scheduling and financial aspects.

Angie Haynie – Certified Clinical Assistant
Angie provides assistance to Dr. Jason as a Certified Clinical Assistant. She loves making our patients feel comfortable while in our office, and helping our patients reach their goals of a bright and healthy smile.

Courtney Wagner – Certified Clinical Assistant
A Hodges native, Courtney enjoys helping patients with every need by assisting Dr. Jason. She strives to make sure every patient is comfortable while receiving their care.
---
Our team is committed
to providing exceptional, comprehensive oral health care to our entire patient family by:
Delivering compassionate, professional treatment of existing conditions
Recruiting the patient to be an active participant in the prevention of oral disease and management of oral health
Respecting and acknowledging each patient's time and individuality
Providing open communication and education with honesty and integrity in a friendly setting
Continuing education of the team members to gain knowledge of advances in dentistry
Determining the optimal dental treatment for each individual and delivering it to the best of our abilities